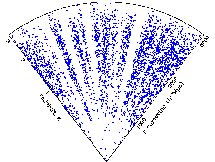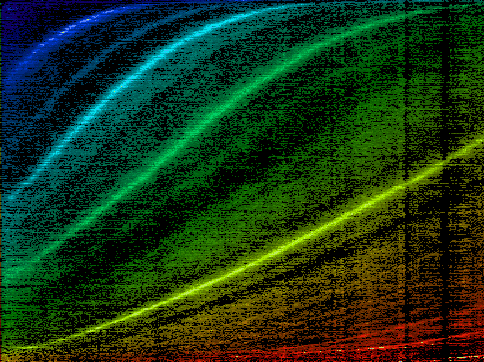 The 2dF QSO Redshift Survey (2QZ)
The 2QZ is Finished!
See `Latest News' for details.
---




Before jumping into all the finer details of the survey, a brief non-astronomer's guide to redshift surveys is available. See also our brief summary of 2QZ basics.

We are using the AAT Two-Degree Field (2dF) to obtain redshifts for > 25000 B < 21 QSOs in two 75° × 5° declination strips in the South Galactic Pole and in an equatorial region at the North Galactic cap. The primary scientific aims of the QSO survey are: (1) to obtain the primordial fluctuation power spectrum out to COBE scales, (2) to determine the rate of QSO clustering evolution in the non-linear and linear regimes and hence obtain new limits on the value of

and the bias parameter, (3) to apply a powerful geometric method to measure

.
A more detailed discussion of the above paragraph is available.
---








---